The TooMUSH T-Shirt!
A daring, stylish fashion statement in 100% cotton! The design is by our very own Kristin Lee.
---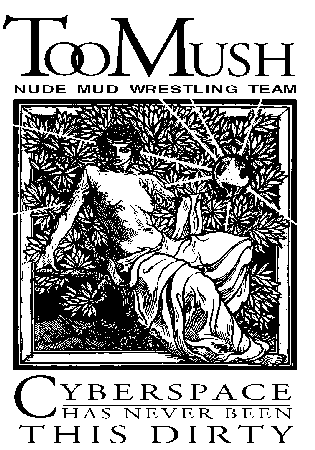 Here it is!
Want one?
Unfortunately, they are currently sold-out. Although, if enough demand is expressed, a second printing can be made. Or, just be patient and a new TooSHIRT might eventually be made available. Contant Tangent with your questions and comments.
---




These pages are maintained by the mighty TooWeb team, which can be reached at too-web@clock.org. Please feel free to mail in any suggestions you might have!

Last modified: Tue Apr 2 10:44:54 EST 1996